We obtain and maintain approvals as proof of our reliability and responsibility.
ISO9001
for Better Product.
We have accredited quality management as demanded by our customers.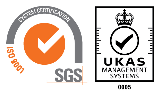 ISO14001
for Coexistence, Reconciliation and Sustainability.
We commit to environmental management in order to play our role as a member of society.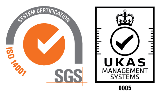 JISQ 9100
for Aviation Safety.
We possess the advanced quality management capability demanded by the aerospace field.
*AS9100 & EN9100 equivalent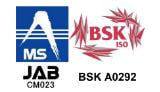 - aerospace production-
manufacture of forged parts for aircraft
Making efforts for farther certifications.
Nadcap
We are preparing to obtain approvals for Forging, Heat Treating and Non-Destructive Testing.
The HT and NDT processes are currently available through subcontract workshops.
Inquiry
---
For inquiries, questions and RFQs, please contact us by clicking the following button.